You are here
Back to top
Dark Psychology Secrets: Introducing to Human Behavior: Winning, Influence, Persuasion, Success, Manipulation, Brainwashing and Hypnosis. The A (Paperback)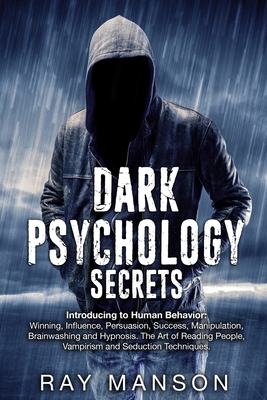 $23.95
Email or call for price
Description
---
* Discounted at $ 23.95 instead of $ 39.95 for a few days with 55% OFF for Bookstores LAST DAYS *
Powerful Psychological Techniques to Influence People
Ladies and gentlemen, children of all ages...
Step right up, step right up and see the mystical mind freak of our generation-a being of such intellect and dark manipulation that you will have to keep your children safe when entering the tent behind me.
The dark arts practiced here are beyond anything in existence that has been seen or heard since the dawn of humanity.
Be warned, you will experience dislocation from the mind of the master.
The master will read your thoughts and pull out your fears and show them to you.
Look into the eyes of the master if you dare. Can you survive the onslaught of mental darkness?
Only you can prove yourself. So, step right up, step right up, and see if you can be around the most powerful mentalities that the world has ever seen-mental manipulation of the darkest kind.
As your coins are passed over, you have given consent to the dark arts trials and consequences.
So, are you brave enough?
Do you have the mental strength to be in the dark?
Can you walk out the other side unscathed?
Inside this book, you will learn:
How to control people minds and behaviors: they will finally do what you want
Best ways to apply these persuasion techniques
How to defend yourself from manipulative people
How to make people follow you
Psychological techniques for manipulating, persuading, and influencing people without them realizing they are being manipulated.
The challenge has been issued.
The call for those of healthy mind to try. Only three coins will gain you access to the most feared thing on earth.
Enter if you dare...
Dark Psychology.
If all of this sounds like your ideal book, then hop on over and hit now that buy button