You are here
Back to top
Continental Giant Rabbits in USA: The ultimate guide for breeders, exhibitors, and pet owners (Paperback)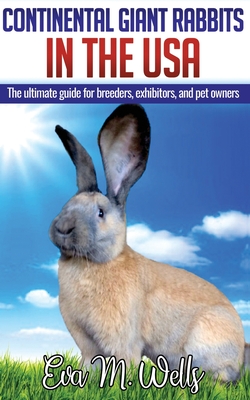 $12.95

Usually Ships in 1-5 Days
(Sales for this book are final. This book cannot be returned.)
Description
---
With so many books, websites, and social media groups available regarding rabbits, it often can become tedious when searching for the information that you need, when you need it.
This book offers you the viewpoints and suggestions researched, gathered, and experienced by one of the first Continental Giant owners in the United States. You will also receive advise and tips which cover the enter life span of these amazing giant rabbits, conveniently, all in one place. Every technique and method mentioned within this book has been tried, tested, and found to be successful by this author and many other successful Continental Giant Owners.
Additionally, you will discover top-notch nuggets on how to choose the healthiest Continental Giant when buying, how to choose the best breeder to buy from, and a full description of the age old secret, guarded carefully by the 'old timer' breeders, on how you can become one of the best owners of Continental Giants.