You are here
Back to top
Rise of the Fallen: Wars of the Realm, Book 2 (Paperback)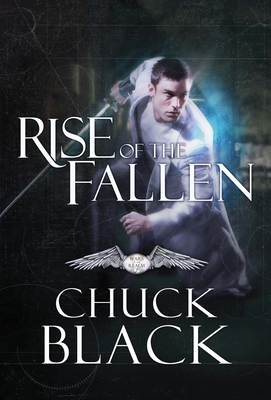 $13.00
Email or call for price
Description
---
A six thousand year war rages and now the demonic Fallen are coming for him—the one man shrouded in mystery. Only Validus stands in their way.

Validus is the last and least of God's angels, but he's seen much across the millennia since his creation. Empires have risen and fallen as angelic and demonic forces battle in a raging war that will determine humanity's fate – and the fate of his defeated brothers.


Eventually called to be an earth-bound warrior, Validus rises to a position of power and respect, commanding legions of angels through impossible battles and overwhelming odds. But when orders arrive from the Creator's most elite Messenger, he finds himself suddenly demoted to a task of apparent insignificance considering the fierce war they are waging against the demonic Fallen – the covert protection of one unbelieving man.


Validus soon finds himself on a mission that will push him beyond his abilities as he battles to protect Drew Carter, for the Fallen are coming for him. Legions of them.

As Validus races against time to discover why Drew is so important to humanity's survival, can he stand between Drew and all who would destroy him?
About the Author
---
CHUCK BLACK is a former United States Air Force F-16 fighter pilot and tactical combat communications engineer. He is the author of fourteen novels, including the popular Kingdom Series and The Knights of Arrethtrae series. Chuck and his wife, Andrea, have six children and live in North Dakota.