You are here
Back to top
Jonathan Strange & Mr. Norrell Boxed Three Volume Collector's Edition (Hardcover)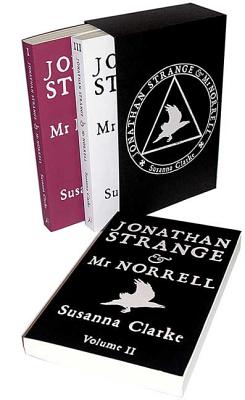 This book is unavailable to order.
Description
---
Susanna Clarke's first novel and international best-seller, Jonathan Strange & Mr Norrell, is an utterly compelling heroic tale of nineteenth-century England and the two very different magicians who, as teacher and pupil and then as rivals, emerge to change its history.
The epic is now available as a beautiful collectable boxed set. The visually stunning set includes three paperback volumes, each bound in a different color: cranberry, black, and white.
About the Author
---
Susanna Clarke was born in Nottingham, England, in 1959, the eldest daughter of a Methodist minister. She was educated at St Hilda's College, Oxford, and has worked in various areas of nonfiction publishing. She has published a number of short stories and novellas in American anthologies, as well as her own most recent collection of short stories entitled "The Ladies of Grace Adieu, and Other Stories."