You are here
Back to top
LBLA/NASB Biblia Bilingue (Bonded Leather)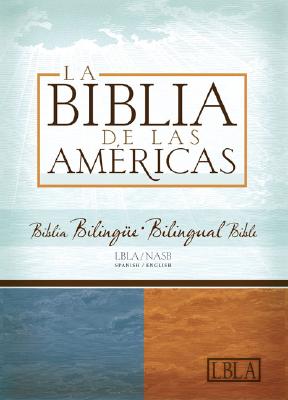 $47.99
Email or call for price
Description
---
When personal or corporate reading of the Word of God calls for the benefits of a bilingual text that is accurate and harmonious, the LBLA/NASB Bilingual Bible is the answer. Now available in ten editions ranging from hardcover to black or burgundy bonded leathers with indexing.
Cuando la lectura personal o comunitaria de la Palabra de Dios requiere el beneficio de un texto bilingüe que sea exacto y armonioso, la Biblia Bilingüe LBLA/NASB es la respuesta. Ahora se ofrece en diez ediciones que abarcan desde tapa dura hasta piel elaborada de color negro o burdeos con índice.
CARACTERÍSTICAS/BENEFICIOS
• Una Biblia bilingüe en español (LBLA) e inglés (NASB), ideal para uso personal o grupal y disponible en diez ediciones de alta calidad.
• 10 mapas de tierras bíblicas
• Principios de la traducción para ambos textos bíblicos (LBLA y NASB)
• Subtítulos de referencia en todo el texto