You are here
Back to top
Joey's Legacy: Seeking Truth And Integrity In Veterinary Medicine Vol. One: (Paperback)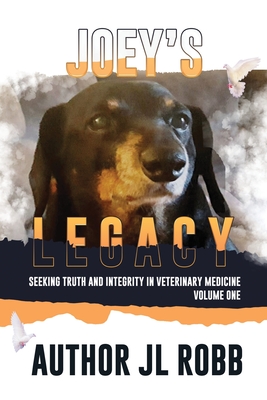 $23.95

Usually Ships in 1-5 Days
Description
---
Even if a pet caregiver proves fraud and deceit to the board, they typically ignore the fact that the bad actor altered medical records to erase the appearance of negligence. Recordkeeping violations by vets, along with practice below the standard of care, are the two most commonly charged violations by the board and the two least deterred by disciplinary action.
The outrageous lack of morals and ethics will continue. The vet boards enact laws to insulate them from legal jeopardy. The veterinary justice system is broken, it's corrupt and is in massive need of reform.
One of the reasons for this book is to educate and enlighten you that vet board exists, the maltreatment of bereaved caregivers is an old story and will sadly continue on and without meaningful, impactful changes I believe this level of injustice will continue. The vet boards allow serial offenders to continue to offend.