You are here
Back to top
Catilina's Riddle (Roma Sub Rosa #3) (Compact Disc)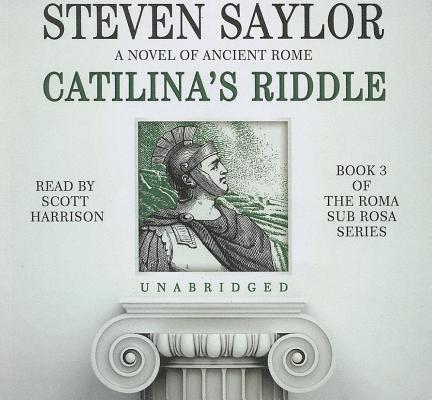 $123.00
Email or call for price
Description
---
The year is 63 BC, and Gordianus the Finder unexpectedly achieves the dream of every Roman: owning a farm in the Etruscan countryside. Vowing to leave behind the corruption of Rome, he abandons the city, taking his family with him. This bucolic life, however, is disrupted by the machinations and murderous plots of two politicians.
When Gordianus' longtime patron Cicero attains his lifelong dream of a coveted consulship, he urgently requests a favor of Gordianus: his help in keeping watch on a radical populist senator, Catilina-Cicero's political rival and a candidate to replace him in the annual elections. Against his will, Gordianus finds himself drawn deeper and deeper into a maelstrom of deceit and intrigue, uncertain of the dangers and even more uncertain of where his true allegiance lies. When his six-year-old daughter Diana finds a headless corpse in their stable, Gordianus is confronted with the deadliest mystery of his career.
Shrewdly depicting deadly political maneuverings, this addictive mystery also displays the author's firm grasp of history and human character.