You are here
Back to top
The Prophet From Babylon: Understanding The Book Of Daniel (Paperback)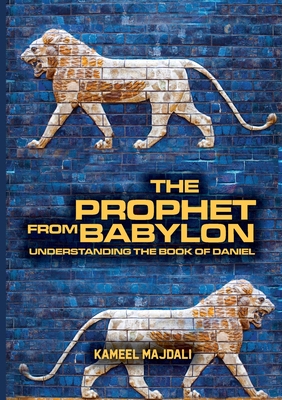 $19.99

Usually Ships in 1-5 Days
(Sales for this book are final. This book cannot be returned.)
Description
---
It is based in the greatest city of the ancient world: Babylon.
It contains some of the most famous stories known: like the three men in the fiery furnace and a praying prophet in the lions' den - who all lived to tell the tale.
But it is more than a history book, travel log and grand story. It contains the key to understanding all last days Biblical prophecy.
This is the greatness of the Book of Daniel.
In 'The Prophet from Babylon: Understanding the Book of Daniel, ' you will be led through this most inspiring, colorful and complex subject. Gain insight to the Nebuchadnezzar's grand dream of a multi-metal statue - representing four great world empires. Daniel 9:24-27 is called the '70 Weeks Prophecy' and it is the foundation stone for all end time prophecy. In these four verses you will learn about the timing of Messiah's appearance, his death and the abomination of desolation. This prophecy proves Messiah had to publicly appear before the destruction of the Jerusalem temple in 70 AD.
The Book of Daniel helps you understand the Book of Revelation, and vice-versa.
Rather than mystify you, The Prophet from Babylon will motivate you to learn more about Biblical prophecy, which is a bright 'light that shines in a dark place' (2 Peter 1:19).