You are here
Back to top
After Rome: A Novel of Celtic Britain (Paperback)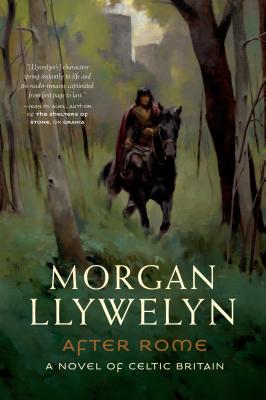 $15.99
Email or call for price
Description
---
After more than four hundred years of Roman rule, the island its conquerors called Britannia was abandoned—left to its own devices as the Roman empire contracted in a futile effort to defend itself from the barbarian hordes encroaching upon its heart. As Britannia falls into anarchy and the city of Viroconium is left undefended, two cousins who remained behind when the imperial forces withdrew pursue very different courses in the ensuing struggle to unite the disparate tribes and factions throughout the land.

Passionate, adventurous Dinas recruits followers and dreams of kingship. Thoughtful Cadogan saves a group of citizens when Saxons invade and burn Viroconium, then becomes the reluctant founder and leader of a new community that rises in the wilderness. The two cousins could not be more different, but their parallel stories encapsulate the era of a new civilization struggling to be born, in After Rome by Morgan Llywelyn.
About the Author
---
Since 1980, Morgan Llywelyn has created an entire body of work chronicling the Celts and Ireland, from the earliest times to the present day. Her critically acclaimed novels, both of history and of mythology, have been translated into many languages. Her books include 1916 and Bard: The Odyssey of the Irish. She is an Irish citizen and lives in Dublin.
Praise For…
---
"This is sharp and evocative writing. . . . Readers drawn to the post-Roman, pre-Arthurian period will want to pick it up for its energetic yet thoughtful recreation of this transitional stage in Britain's history, and of a proud people who formed the bedrock of a new nation." —Reading the Past

"An entirely satisfying historical tale of doomed expectations, a ruined landscape, of heroism and struggle amidst the withdrawal." —True Review